Curriculum Vitae
2019-08-20
Je m'appelle Pierre-Edouard GUERIN. Bioinformaticien de formation, après quelques missions au sein des unités de l'INSERM à Paris, je suis maintenant en CDD au CNRS de Montpellier depuis 2017.
---

Formation
2016: Master en bioinformatique, Université Paris Diderot Paris 7, France
Experiences professionnelles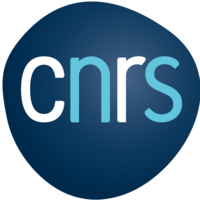 Depuis février 2017: Ingénieur biologiste en traitement des données
Centre d'Ecologie Fonctionnelle et Evolutive, Montpellier, France
Réalisation et mise en production de workflows d'analyse de données de séquençage ADN (technologie RAD-seq) sur 1200 individus parmis 3 espèces de poissons en Méditerrannée pour le projet européen RESERVEBENEFIT
Réalisation et mise en production de workflows d'analyse des données metabarcoding d'ADNe marin de l'expedition océaonographique de MONACO.
Conception du protocole et assemblage de la première séquence génomique de référence pour le rouget de roche (Mullus surmuletus), le serran (Serranus cabrilla) et le sar (Diplodus sargus)
Carte mondiale de la diversité génétique des actinoptérygiens en exploitant les données de la banque BOLD
Développement logiciel C++ détection et assignation des individus à des populations génétiques à partir de données ADN type génotypage.
Développement et comparaison de protocoles informatiques du traitement de la donnée de séquençage ADNe en metabarcoding en étroite collaboration avec la société SPYGEN.
Analyses du génome de la betterave (Beta vulgaris) en exploitant des données chipseq et les séquences génomiques réferences pour caractériser les régions génomiques associées à la sécheresse.
Traitement de données de séquençage de génome réduit (RAD-seq) avec une faible couverture de plus de 500 individus du rouget de roche (Mullus surmuletus) pour la FONDATION TOTAL (projet SEACONNECT)

De janvier 2016 à août 2016: Développeur logiciel python (stage de Master) Génétique des diabètes, Paris, FR
Génomes humains, Analyse de lourdes données de séquençage haut-débit
Logiciel qui detecte et annote les variants génétiques rares
Conception et réalisation d'une interface graphique

De février 2015 à juin 2015: Ingénieur biologiste en traitement des données (stage de Master)
modélisation et visualisation 3D des structures de protéine à l'échelle de l'atome
Optimisation d'une méthode de reconnaissances des repliements dans la structure des protéines
Amélioration des performances d'un algorithme de prédiction de la structure des protéines
Projects
Metabarcoding
Une des techniques les plus prometteuses pour l'évaluation de la biodiversité et le metabarcoding de l'ADN environnemental. J'ai réalisé l'état de l'Art des méthodes d'analyses en lien avec cette technique et j'ai developpé plusieurs workflows d'analyse informatique pour traiter, stocker et gérer les données produites par la mission océanographique de MONACO.

Overview: La nécessité d'évaluer la biodiversité marine

Marine environments, both coastal and offshore, are being severely impacted by traditional and emerging human activities. This is translated into habitat losses, pollution and overexploitation which treats marine >biodiversity. It compromises the sustainability of marine ecosystems and services.

As a response to the environmental degradation, initiatives aims to protect marine ecosystems. Development of reliable marine biodiversity assessment methods is necessary. One of the most promising genetic techniques for >improving biodiversity assessments is the metabarcoding of environmental DNA.

What is Metabarcoding

Indeed, all organisms shed cells containing DNA in their environment, as intra or extra-cellular material for up to a few days. The amplification and high-throughput eDNA sequencing followed by bioinformatic analyses >produces a list of sequences with the ultimate goal to assess species diversity in a given site.

Assess marine biodiversity all over the world with metabarcoding

eDNA samples were collected by Monaco Scientific Exploration Yersin in Guadeloupe, Lengguru, Malpelo Fakarava and Mediteranean sea. Sequencing were performed by SPYGEN company and I was in charge of the bioinformatics processing of sequencing data.

My contribution as a computational biologist

I did a state of the Art of available methods and developed serveral workflows to process metabarcoding data in order to assess marine biodiversity all over the world. Source codes are available as git repositories on the Montpellier server dedicated to eDNA analysis.
Softwares
Publications
New genomic ressources for three exploited Mediterranean fishes (submitted to Molecular Ecology Ressources in november 2019)
Global determinants of freshwater and marine fish genetic diversity (submitted to Nature Communications in februrary 2019)
Predicting genotype environmental range from genome–environment associations (Molecular Ecology in may 2018)
ORION : a web server for protein fold recognition and structure prediction using evolutionary hybrid profiles (Scientific Reports in june 1016)
---
Autres activités
Sciences
Membre de l'association des JEunes BIoinformaticiens de France Jebif
Auteur d'articles de vulgarisation scientifique pour la communauté bioinfo-fr
Projets personnels

speckyman: un jeu-video de plate-forme codé en Javascript
fromdnatomusic: convertir des séquences ADN en piste audio MIDI
Nos data ont du talent: une chaîne YOUTUBE de représentations graphiques originales de données économiques et démographiques publiques, en particuliers, les séries temporelles.
Triathlon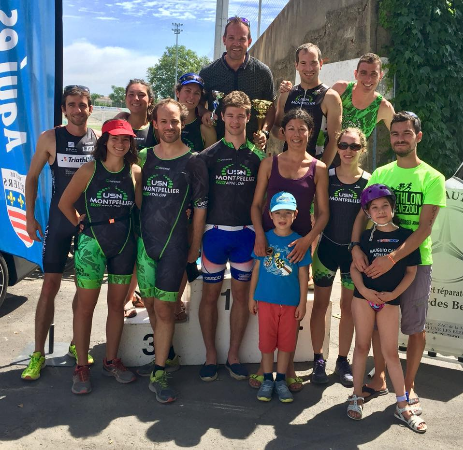 Je suis triathlète fftri et membre de l'Union Sportive des Nageurs de Montpellier USN-MONTPELLIER depuis 2017. Rejoignez-nous !